PGI (Protected Geographical Indication) is to demonstrate that the factory who owns it is the main firm of the local specialty industry.
Funan County is the main growing district of Funan Willow, and also the main willow woven products manufacturing area. Recenty, the local government decides to award PGI certificate to the main willow products manufacturing factories inside Funan County. This can help the foreign customers to distinguish the suppliers, so that they can get real Funan products with the right costs, and avoid any possible problems.
To do business with the suppliers who has PGI certificate,customers would feel safe and comfortable.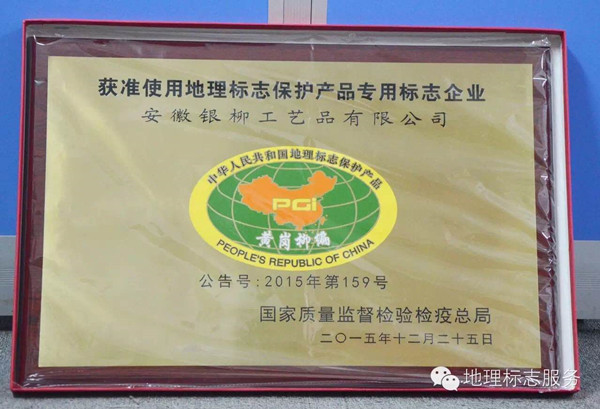 Silver Willow Handicraft Factory was awarded PGI Certificate